A Total Flying Hour Perspective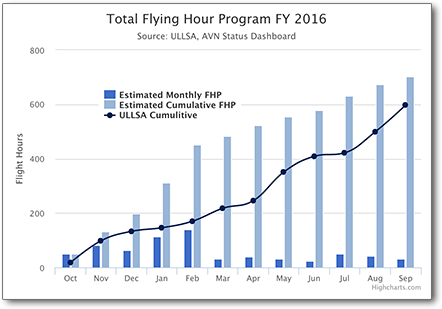 The Aviation Status application includes the capability to estimate flying hours for each UIC and Fiscal Year. Coupled with actual flight aggregation from ULLSA, organizational leaders can visualize how well the predicted flying hour program is being executed.
See how Flying Hour Estimates Equates to Budget Execution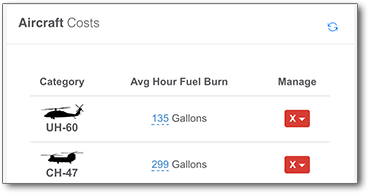 The FHP tool incorporates costs associated with current and future fuel, aircraft burn rates and Annual Funding Program limits. This not only provides the organizational leader with intimate knowledge about the Flying Hour Program, it will illustrate how future spending estimates might be on or off track.
Administer the Flying Hour Program Unlike Ever Before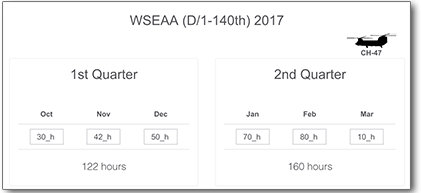 Adding, updating and removing FHP data has never been easier. The FHP Tool provides the user the ability to estimate the hours for each aircraft, UIC and FY. Quarterly and yearly data are updated in real time demonstrating heavy or light flying period.
Administer the Flying Hour Program Estimation with Historical Data

The FHP Tool allows for review of previous year estimation and execution. The efficiency provided with historical estimation vs execution will help in minimize wasteful funding requests and provide insight at state level PBACs.