Easily Post Notices to Aircrew and Personnel

Aviation Status includes a reading file management tool in accordance with Army Regulation 95-1 and Technical Circular 3-04.11 (Commanders Guide). The reading file tool provides an easy mechanism for aviation operations specialists to post changes to operations and for your participants to see and review notices before each flight.
Create, Edit and Remove Notices in Seconds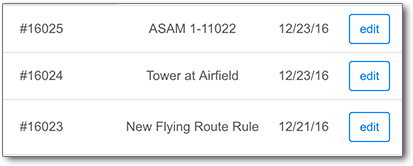 The reading file tool allows for easy addition of reading file notices. Careful consideration went into the design of the back-end administration so operations personnel can add, edit and remove notices intuitively. The system uses the markdown library common in many social media platforms which provides emphasis to text when needed. In addition, the tool provides for fileupload for additional reference.
Reading File Notices by Aircraft Category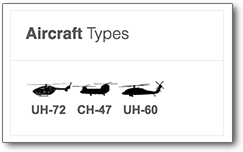 A option often requested by users is to disseminate reading file notices by aircraft category. Participants no longer need to read about notices that do not pertain to their aircraft type. In addition, as many aircraft categories can be added when the subject matter is relevant to the users of that platform. Examples would be notices relevant to medics for both a UH-60 and UH-72 medevac units or a notice issued for external loads relevant to both CH-47s and UH-60s.
Significantly Improve Awareness for your Participants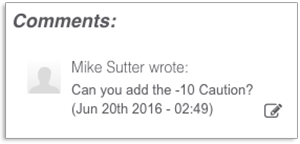 Details of reading file notices can change. Or an individual participant can discover additional details about a reading file notice. With antiquated systems those details can be lost. With the reading file tool, users can now add comments which reflect those additional details. The flight operations officer can manage those comments as needed. In addition, a participant can request email updates of changes and comments for an individual reading file notice. This provides better awareness for aircrew and other users of the reading file system.