Aviation Status is the next generation of resource management and data visualization for Army Aviation organizations
Integrated with aviation datasets like Aircraft Notebook (ACN), ULLSA and CAFRS coupled with cutting edge technologies to leverage your organizations operations.
Aviation Status incorporates a set of tools to help automate redundant tasks like flight scheduling, reading file management and flight hour estimation.
See it in Action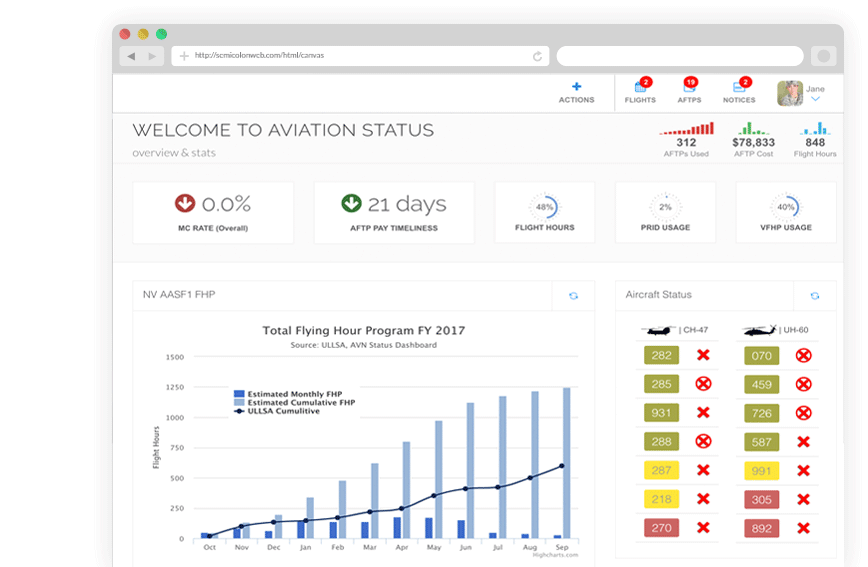 Aviation Status Tools and Dashboard
Features
These tools provide your organization with an unrepresented level of readiness and keep your users not only aware but involved.
Purchase The Aviation Status Application